About us
A La Mode is a ladies fashion and accessories boutique owned and operated in Amherstburg, Ontario. Our store is two stories with good quality brands that feature unique pieces. You won't find the originality and comfort of our clothes anywhere else!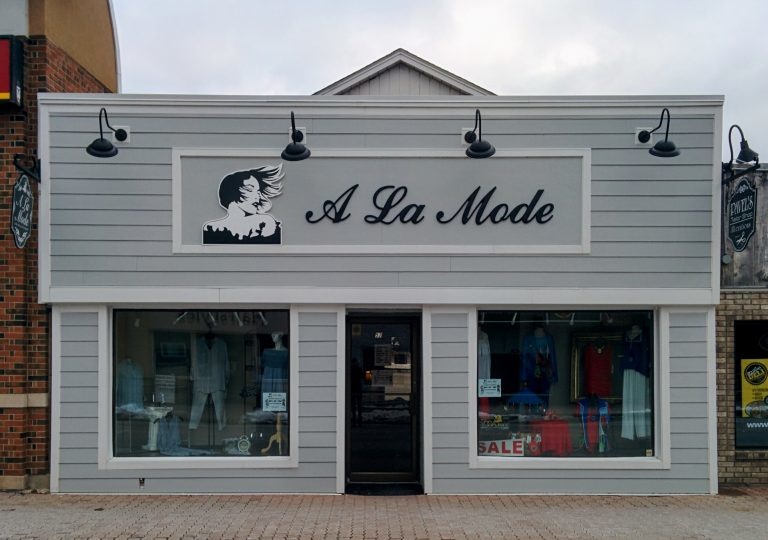 52 Richmond St
Amherstburg
Ontario, N9V 1E9
Phone: (519) 736-1475
Hours:
Sunday:11AM-4PM
Monday: 10AM-5PM
Tuesday: 10AM-5PM
Wednesday: 10AM-5PM
Thursday: 10AM-5PM
Friday: 10AM-6PM
Saturday: 10AM-5PM
Join us on Facebook every Monday at 9am and Thursday at 5PM for live stream fashion shows featuring fun outfits and ensemble inspirations!
A La Mode is also the home of Pavel's Tailor Shop, which is located on the top floor of our store. Pavel's is a separate business but is accommodating to in store and independent alterations!
Pavel's Tailor shop is closed on Sundays and Mondays. Drop offs and pick ups are still welcome!
______________________________________________________________